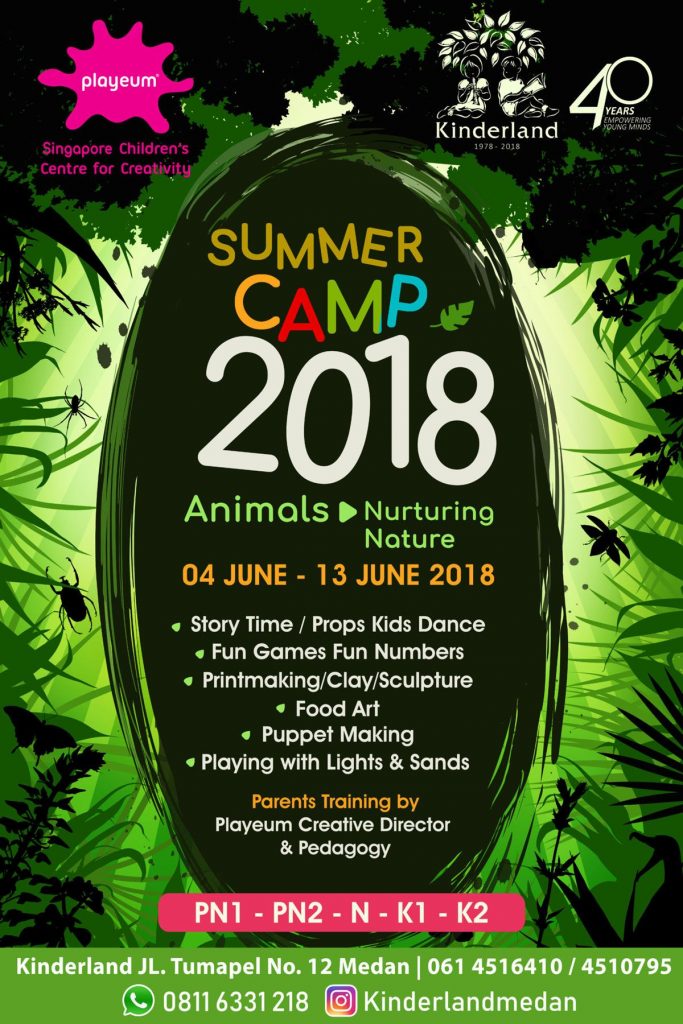 Lets join Kinderland Summer Camp
The program serves an adaptation process and transition period for children before the school starts. They will have a chance to meet with their new teachers and friends.
This Summer Camp Program is all about Animals with stories, dances, games, artworks, food arts, puppet making and studying numbers in a fun way. We will have culminating activity as well wherein children will perform and will receive certificates from Kinderland and PLAYEUM.
We also have collaboration with PLAYEUM SINGAPORE wherein teachers, parents and children will have a chance to experience and to be trained in using natural resources and recyclable materials through play and art.