KINDERLAND MUARA KARANG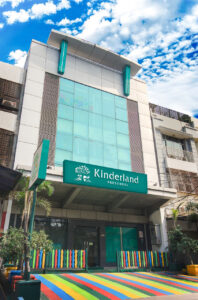 Welcome to Kinderland Muara Karang. Kinderland Muara Karang has been established for 18 years since 2004 and has graduated over hundreds of students. We are an international preschool that brings the excellence of Singapore Early Childhood Education to schools over the world.
We offer qualified teachers, multiculturalism, well-balanced education between learning and play, and a safe and homey environment.
We believe that every child is special and unique and has great potential. Therefore, we provide creative, excellent, and quality educational programmes and services that help children to achieve their full potential with exciting and fun learning experiences. We also offer a special program as part of our curriculum called "CMP (Children Music Program)" that is taught by a professional music teacher. Additionally, we also foster values of Curiosity, Creativity, Capability, Confidence, and Care.
We are fully vaccinated and implement strict health protocols
Our Programmes cater to children ages 1 to 6 years
Our Facilities
Music Studio
Computer Lab
Indoor Playland
Water and Sand Play
Library
Assembly hall
Location Information
Address
:
Jl. Muara Karang Blok Y 3 – Timur No.12,
North Jakarta 14450.
Contact
:
(021) 660 2966, 669 1328
Fax
:
(021) 662 4416
Email
:

[email protected]