Joy and love were brought into the homes of our Kinderland children, as the school had its very first virtual Christmas celebration in December 2020. This special programme was put up with an intent to uplift our children's spirits in the midst of the COVID-19 pandemic.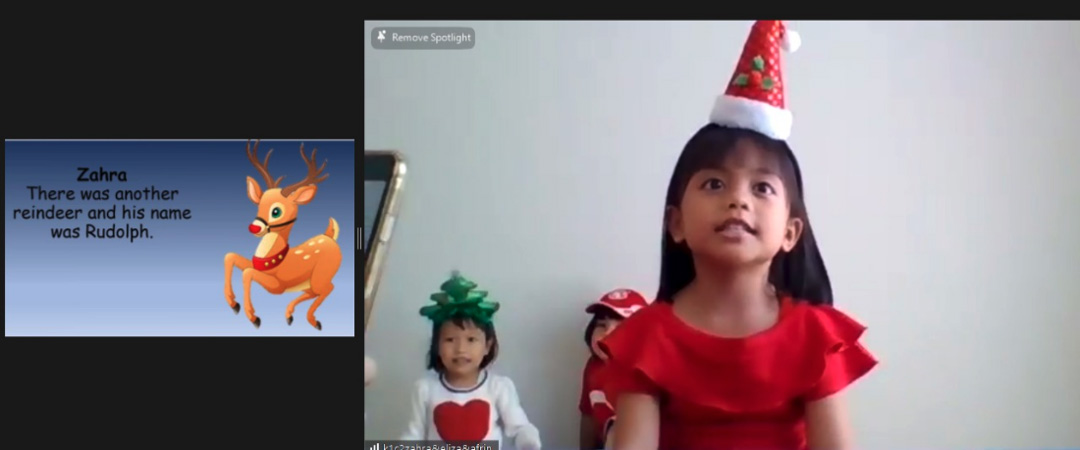 Our confident and expressive Kinderland children even took the virtual-stage to sing and dance. The performance was led by a very special guest, Santa Claus, who choreographed a cute and engaging dance for all children. Through the performance, the children showcased their musicality that they built through Kinderland's unique music programme.
Kinderland holds onto a firm belief that parent-teacher partnership is critical to give our children the very best education and childhood. As such, our school invited parents to join in the fun by participating in games and quizzes. This brought about much fun and laughter at home, which enabled parents and children to foster a closer bond.
To wrap up the heartwarming session, parents presented their children with a surprise Christmas gift.