DIRECTOR'S MESSAGE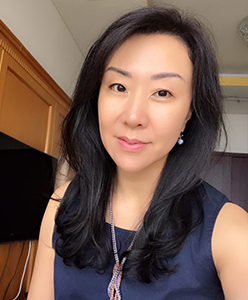 Parents always want their children to be in a school that provides the best education; makes a difference in their life; provides a well-chosen curriculum; and, where teachers are willing to spend time creating and molding the children to become wonderful adults in the future.
As an educator myself, I love children and I always marvel at their curiosity and ingenuity. It's been my desire to see young children acquire positive learning experiences that will make them excited about school and set them for success in their whole life. What we put into their hearts today influences their character for tomorrow.
Kinderland Preschool provides excellence in care, education and quality services to its students and parents. I formally started this school in Surabaya, Indonesia in February 2011. Being aware of its vision and mission, it is my desire to impart it to you dear parents.
Kinderland Preschool curriculum provides a well-balanced, comprehensive and stimulating preschool experience to develop your child's potential and ensure success in school. Our theme-based integrated programme is a holistic and interdisciplinary approach which promotes the physical, intellectual, social, emotional and creative development of the child through incorporating language, mathematics, science, music and movement, and art and craft concepts and skills in age-appropriate and meaningful themes.
It is my utmost commitment that your child develops a holistic and in-depth understanding of the world around us.
KINDERLAND PRESCHOOL is the best preschool for your children.
Tanny Chen Ying
Towards Excellence in Care, Education & Services
Kinderland Preschool Surabaya believes in providing the best bilingual early education programme for young children from the age of 2 years old to 6 years old. We model Piaget's theory on constructivist learning and support discovery learning by providing a wide variety of concrete experiences. Our educators value Vygotsky's theory of the Zone of Promixal Development (ZPD) and scaffold young children's ability and facilitate them to achieve skills and solve problem independently.