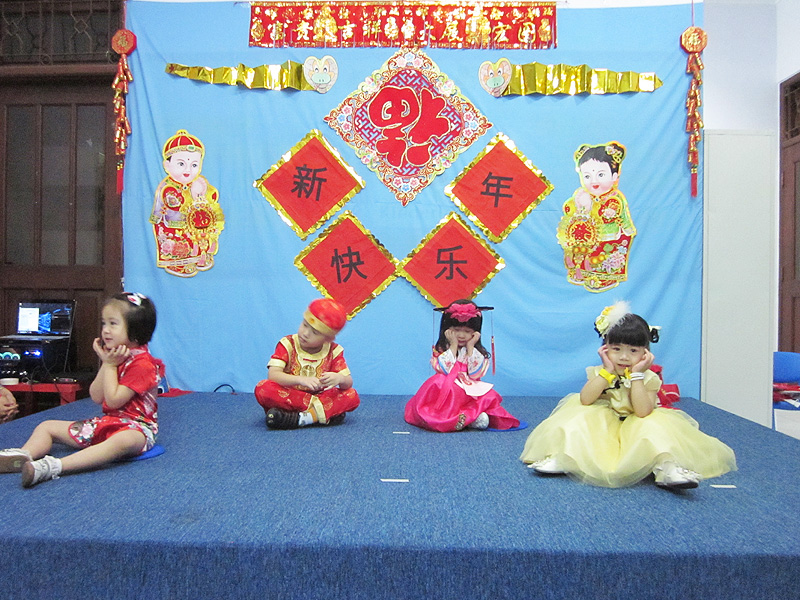 Of all the Chinese festivals, Chinese New Year is for kids of all ages the most loved and anticipated event.
As we welcome 2013 Year of Snake, Kinderland Preschool bustled with activities to usher in the New Year.
Days prior to our culminating activity, teachers planned a whole series of meaningful activities, which depicted the whole school embracing CNY celebration with great enthusiasm, regardless of race or religion. The school looked festive and different activities were conducted in the classrooms congruent to this event.
On February 13, 2013, the day of our culminating activity, the children, teachers, and parents came and dressed in Chinese costumes or any red attire. The event was highlighted by a performance from each level which was followed by exchanging of oranges and giving away of red envelops.
We wish to thank all of you who have supported the event, and we hope for your continued strong support for our subsequent activities.