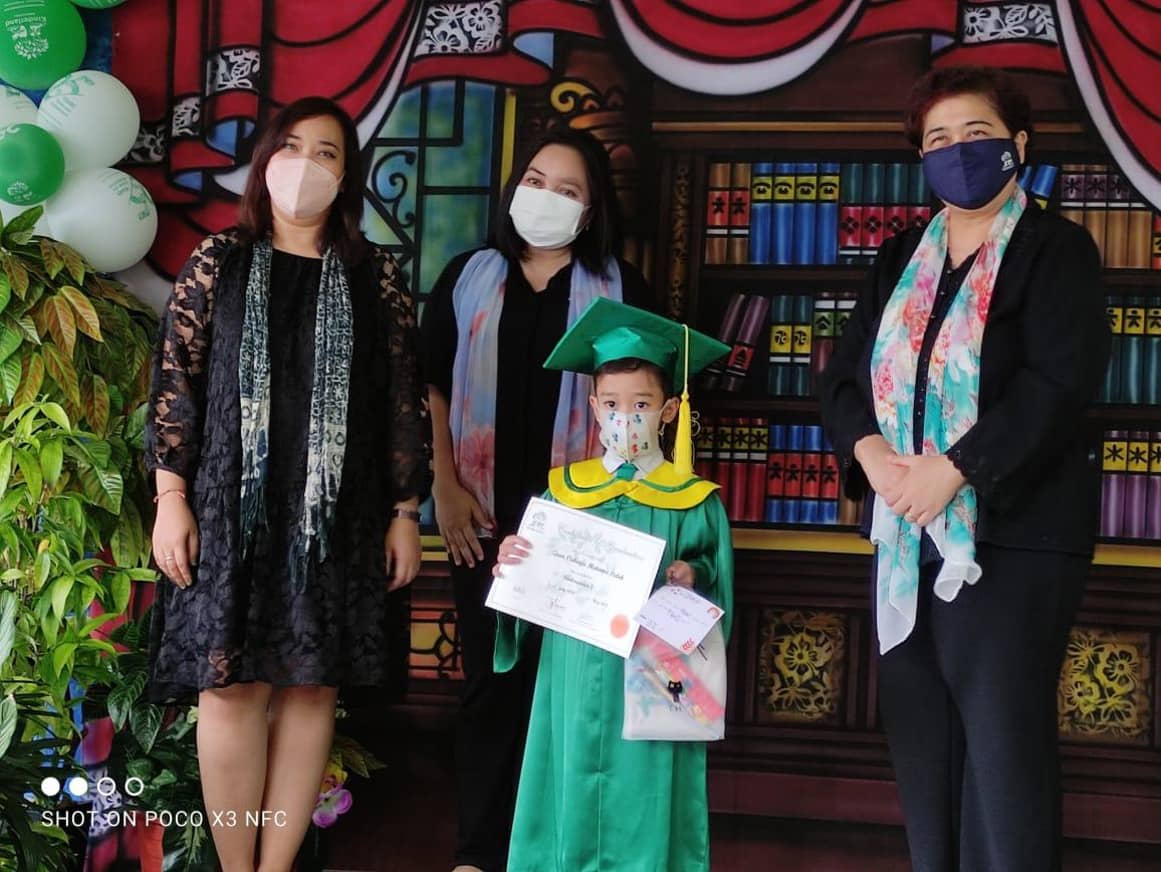 At the end of every academic year, Kinderland organizes a grand and memorable Kindergarten 2 (K2) Graduation Ceremony. This ceremony is to mark and celebrate the development and skills achievements of all of our K2 students. Parents take pride in their child marching in with full gusto and confidence at the beginning of the ceremony . Very naturally, parents will be moved to tears as they witnessed their child receiving the Graduation Certificates and have the cap tassels moved from left to right. Gone were these physical ceremonies when the Covid-19 pandemic hit us all. How will we graduate our K2 students then?
Here at Kinderland Preschools in Jakarta, the principals, teachers and even several parents came together and brainstorm on ideas to graduate our K2 students amidst this pandemic. Voila! Despite being in a pandemic the K2 Graduation ceremonies 2021 did not fall short from being grand and creative.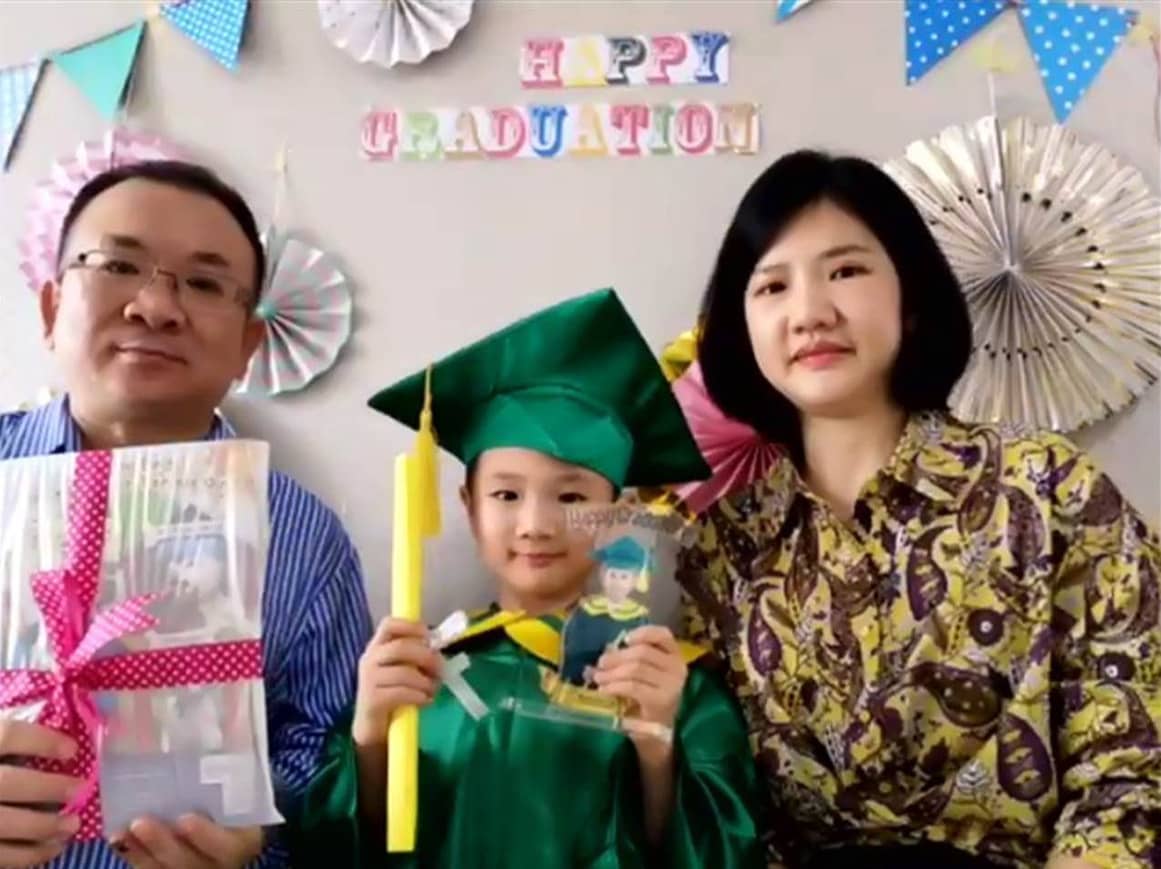 Videos walking down memory lane and speeches were streamed through live Zoom. Parents even took time to decorate fancy backdrops to commemorate this event. Some centers held small-group graduation ceremonies where children and parents got to go on stage to receive the certificates.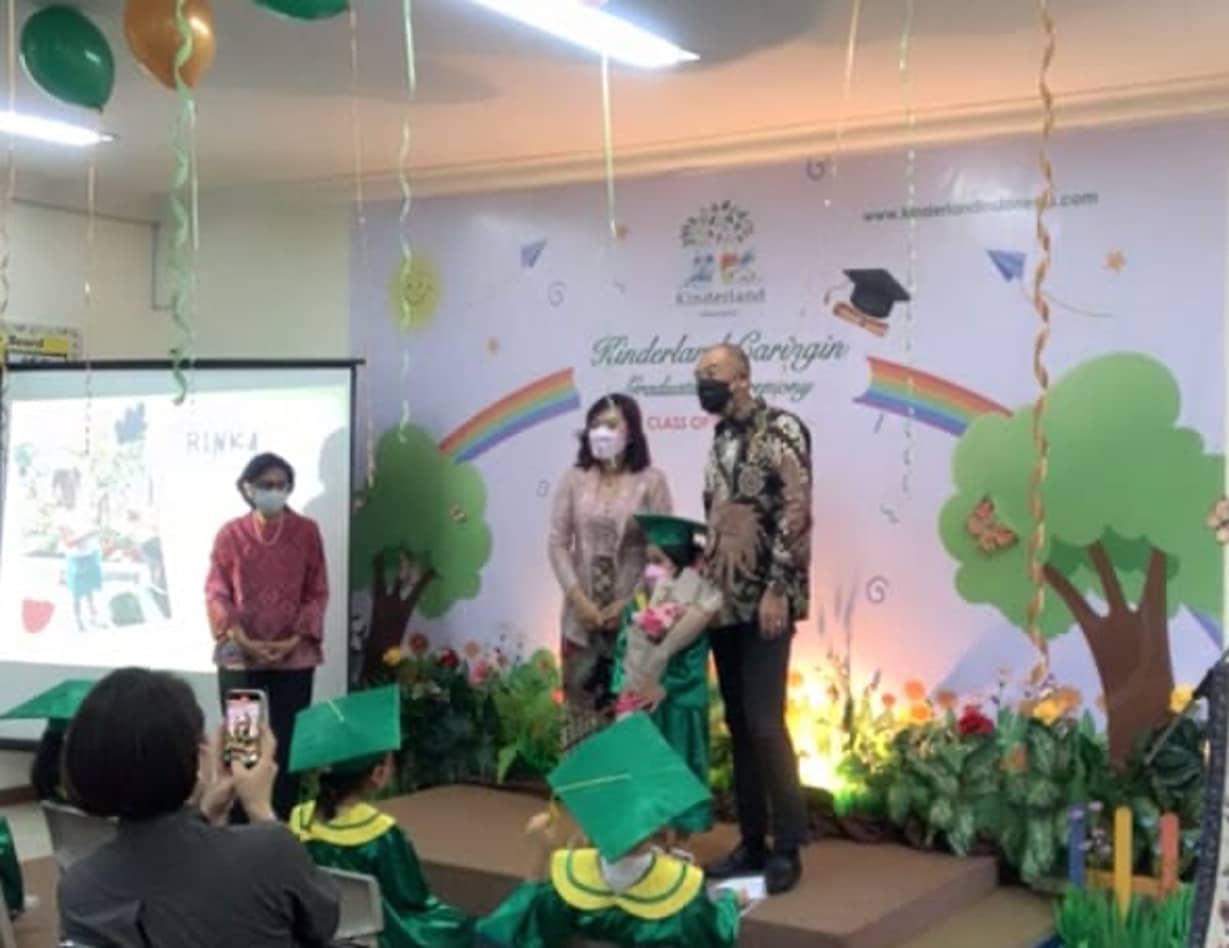 One of the most innovative centers even held a Graduation drive-through where students and parents get the opportunity to go on stage to receive the certificates, immediately after getting off their cars.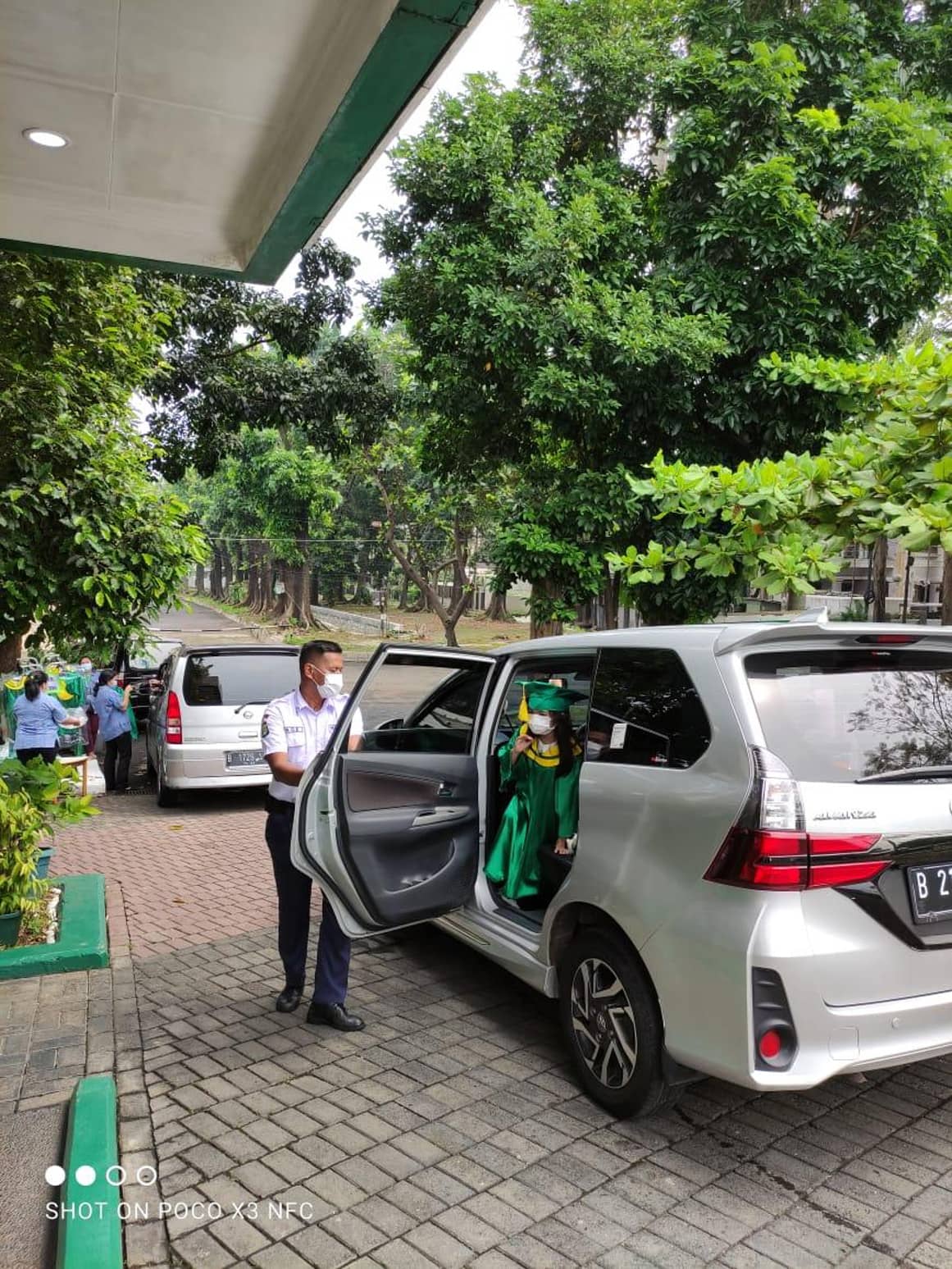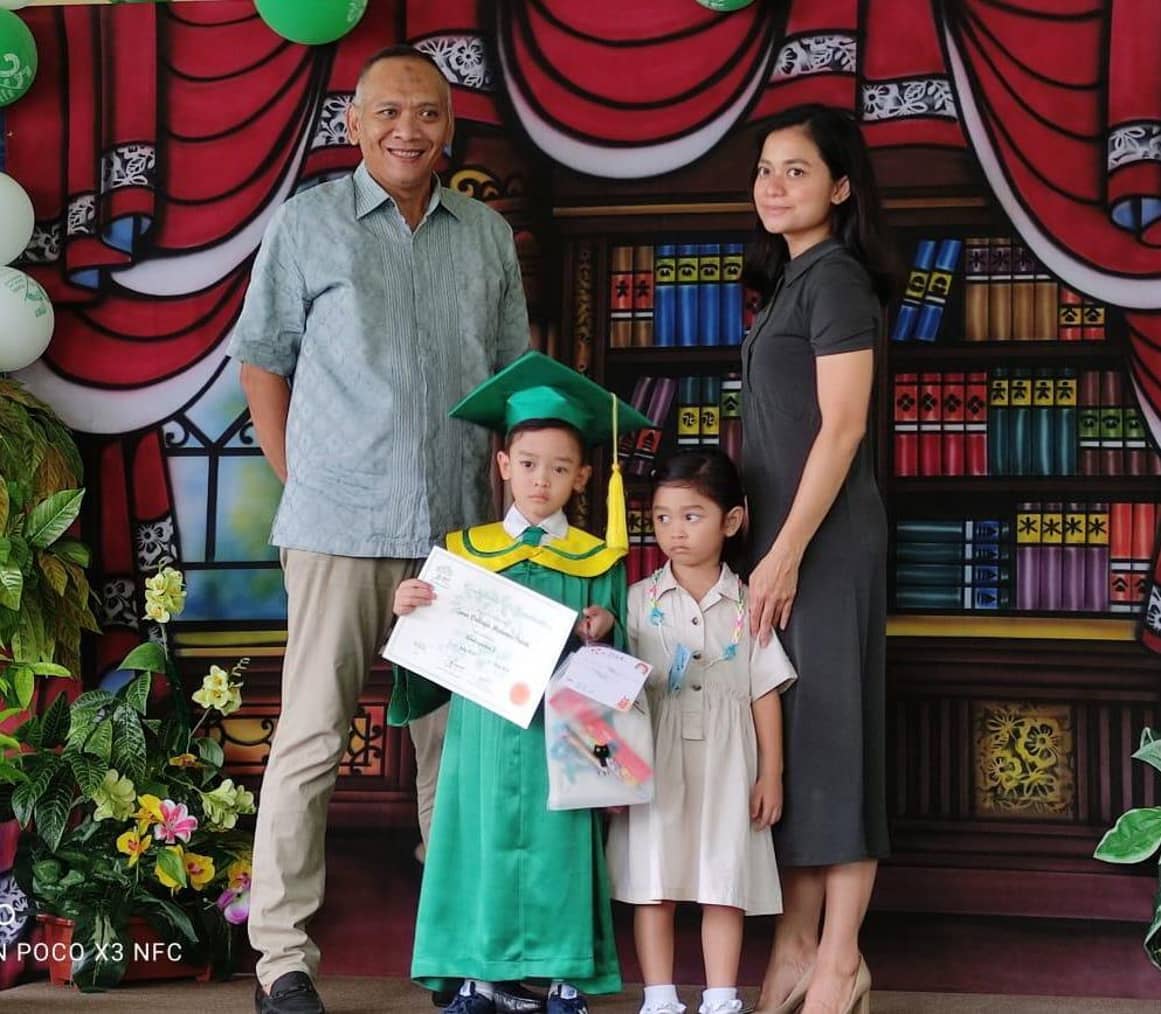 If there is a will, there is always a way! But for Kinderland there were many different ways. Because of the collaborative efforts, we are thankful that our K2 students are able to experience the first important milestone in their lives, their Kindergarten Graduation.