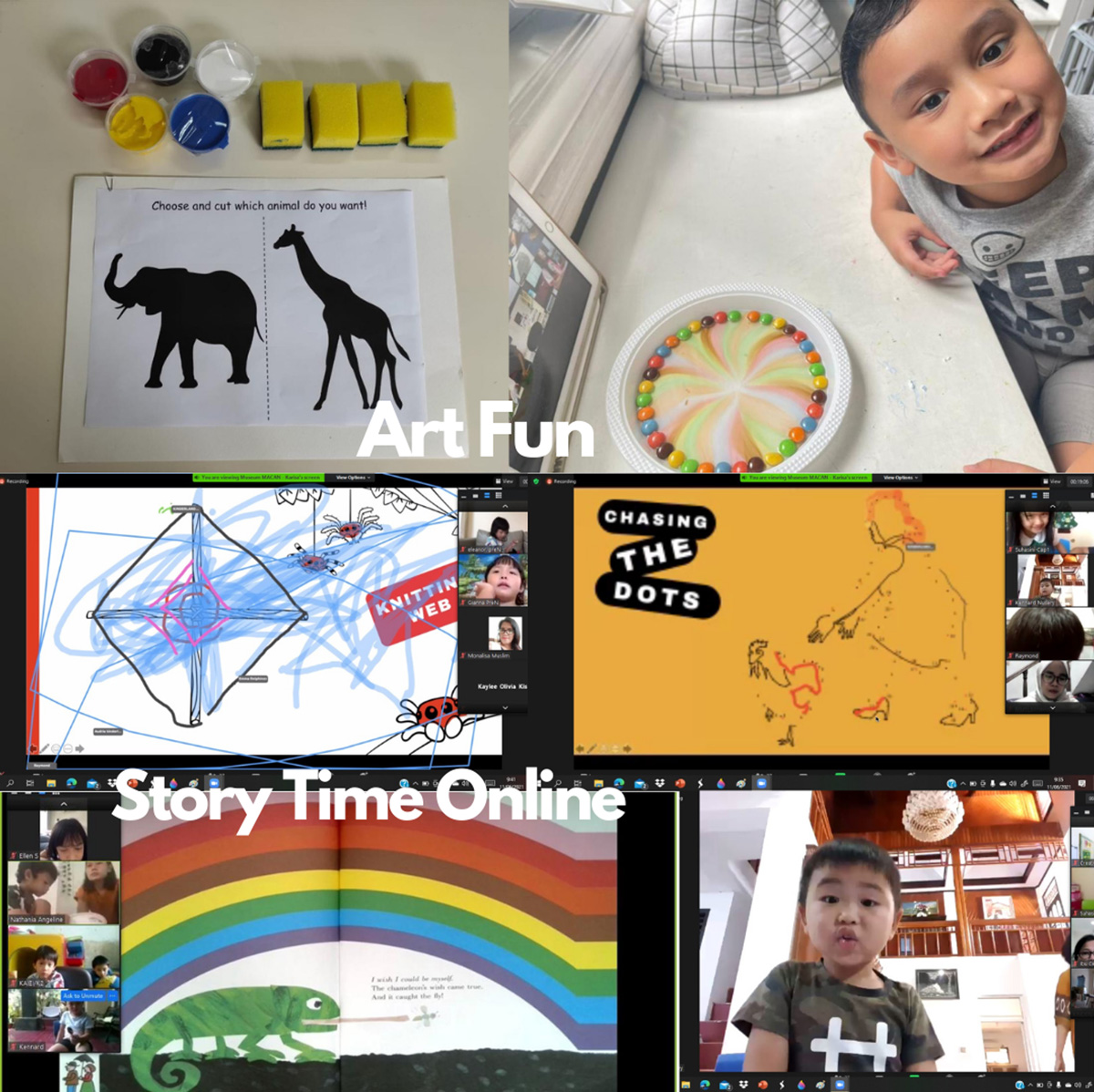 The COVID-19 crisis has caused the entire academic year 2020-21 to move online for Kinderland Preschools in Jakarta. With the ongoing vaccination drive, the team hoped that the daily infected cases would decrease by June, as we longed for our children to return to school for fun activities. To our dismay, the situation took the opposite direction, which made us shelved our plans for our annual face-to-face Summer Camp.
Intriguingly, that did since mask-wearing, frequent hand-washing, and social distancing remain the best ways to decrease chances of getting the coronavirus, virtual Summer Camp was just the thing to help our children stay safe and have fun at the same time.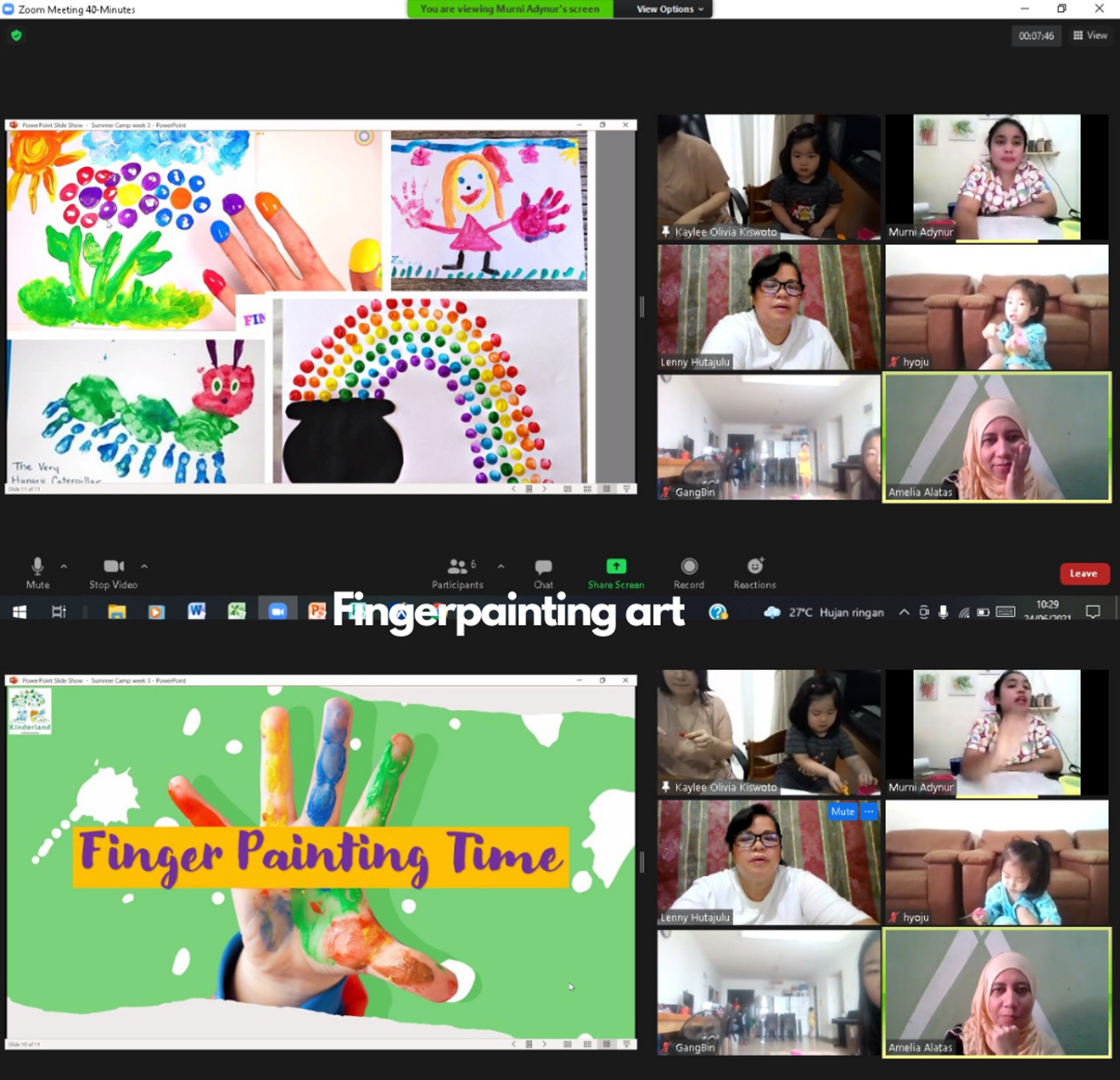 Kinderland team of creative teachers pulled together their resources to plan for a three-week Summer Camp. Conducted from 7 June until 25 June 2021, the activities were held online, built on the theme of 'Colours'. A lot of thought was put into planning engaging and fun activities, especially for children aged between two and six years of age.
Various activities were conducted, such as finger painting, cooking class and a virtual trip to the zoo.
Our children enjoyed all the activities, especially science experiments, arts and craft sessions and interactive games with their friends online. Food is always a source of joy for children and adults alike, and when children cook their food, the enjoyment is manifold. Children learnt some very important life skills through these fun activities. The icing on the cake was the fun virtual field trip organized each week.
Through the virtual Summer Camp, Kinderland brought our children to the Art Museum, Animal and Vegetable Farm. Through the virtual trips, our children continue to learn beyond the classroom. These learnings keep our children educated about their environment and surroundings.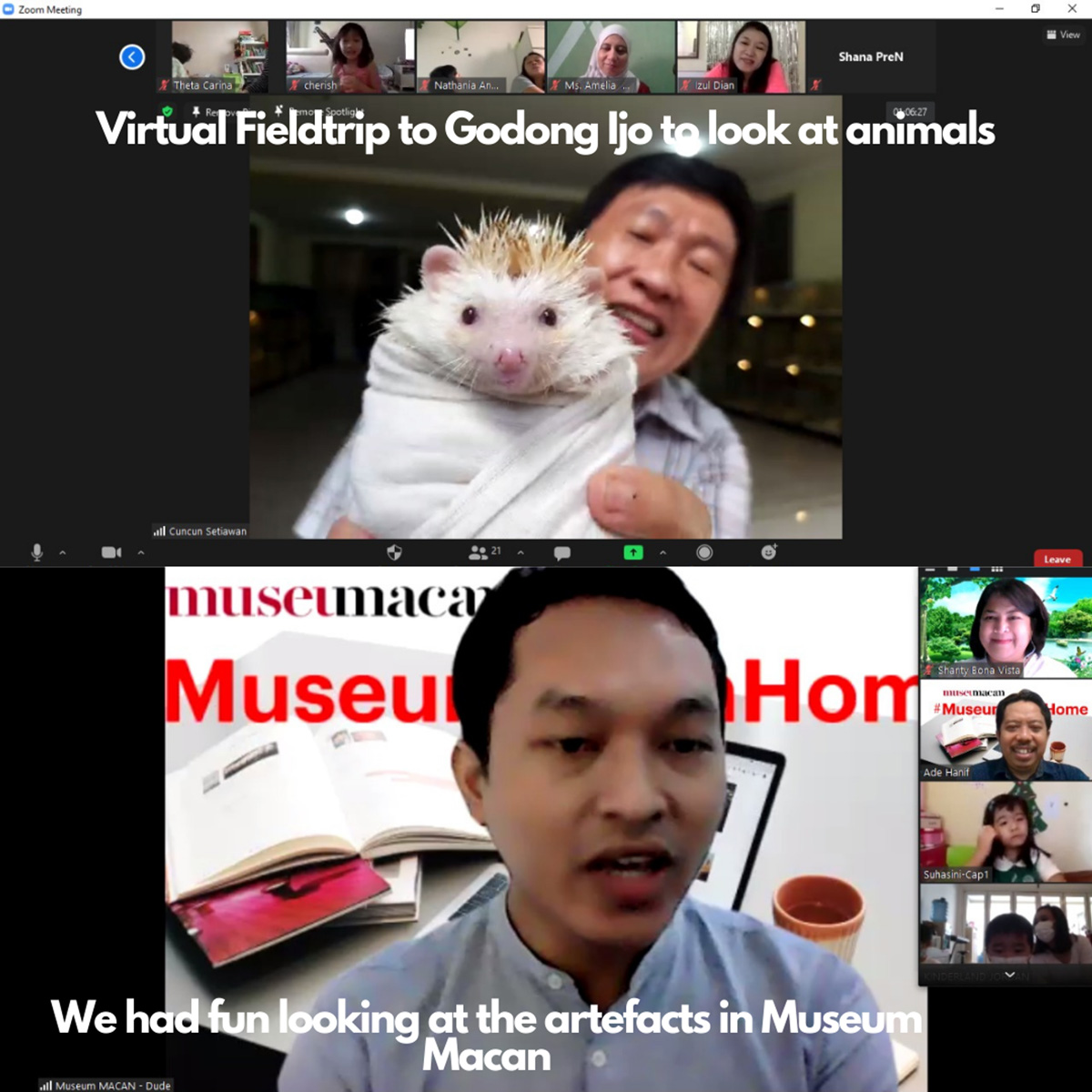 These programs allowed our students to stay engaged, entertained, and busy during this summer break. While school was out, our children still had the opportunity to meet some new friends and socialize — albeit virtually. It may not be the summer we envisioned, but still, we made the best of it.